Year 5
The first term our main history and geography topic work will be based on a local history study. This will involve studying timelines of British kings and queens in order to set contexts for the learning. We will look closely at local historical buildings in the village and see how the village changed over time. We will study school records from Victorian times to compare school life in the past with the present. We will look at some historical figures who have a connection to the village, namely Oliver Cromwell and John Clare.
The children enjoyed doing a variety of work based on 'The Highwayman' poem by Alfred Noyes. The children made this recording of 'The Highwayman' to go with their own artwork.
We have been learning about the poet John Clare and enjoyed visiting the John Clare Cottage in Helpston for a Victorian village life dressing up day.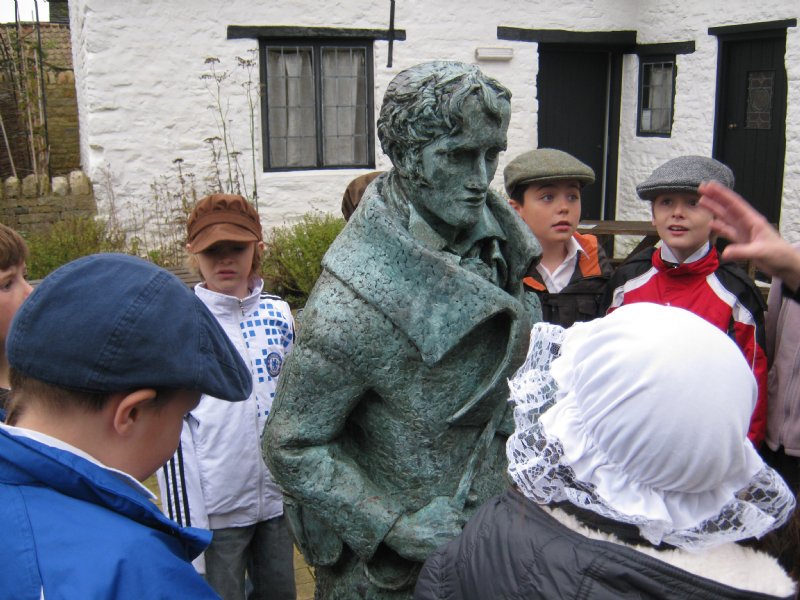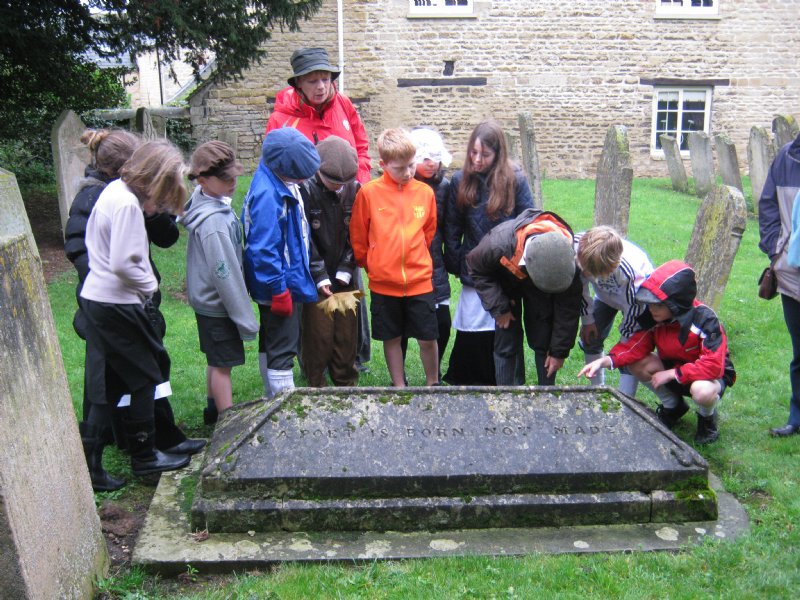 Last term, our main topic wass ancient Greece. Some useful websites:
http://www.chiddingstone.kent.sch.uk/homework/greece.html
http://www.bbc.co.uk/schools/primaryhistory/ancient_greeks
http://www.jeron.je/anglia/learn/pri/history/greeks/index.htm
The spring term has flown by!
Homework task: Greek myth storybooks
The children have all enjoyed the Greek topic this term and in their literacy work we have been creating our own 'Greek-style' myths and legends. The children spent a lot of time and effort in writing their stories and the results are so fantastic I thought they should share them with each other properly. So, for homework over Easter, I have asked the children to 'publish' their myths as little story books which they can share with their classmates. Their work has been photocopied so they can write up a final draft either in their best handwriting, or preferably on a computer. They should see if they can improve on their original work. They should add illustrations and make a cover for their story book. As some over the children have written some fairly epic tales (I think the longest runs to nine pages!) I said it would be okay to ask mums or dads to help a little with the typing up!!
Next half term
Next half term our main topic will be coasts, leading up to our Kingswood residential trip at Overstrand Hall in Norfolk. There will be a short parents meeting on Tuesday 26th March about the trip to which all parents and children are invited to attend. If you cannot make it, you can find most of the information on the Kingswood website (www.kingswood.co.uk).
In science we will be making use of our orchard and outdoor classroom as we are studying interdependence and adaptation in plants and animals.
Please note: PE is now on Monday and Friday afternoons.
Homework – Overstrand
As we are travelling to Overstrand in Norfolk next month I thought it would be good to research the place beforehand so we know a bit about where we are going.
I have arranged for the coach to take us earlier than previously planned (9:30 am)so we can spend some time looking at coastal erosion and sea defences, as well as having lunch and a bit of fun on the beach checking into the Kingswood Centre at 2:30 pm.
For homework, the children should find out information about the village and the beach. This can be recorded any way they like in their homework books.
These are useful websites: http://www.tournorfolk.co.uk/overstrand.html
http://www.completenorfolk.co.uk/see/beaches/71-overstrand-beach
Homework should be handed in on Tuesday 8th May.
.
---