Autumn 2017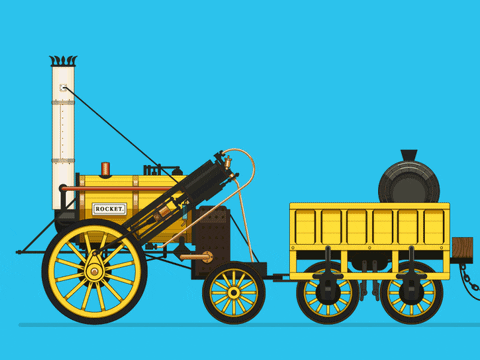 AUTUMN TERM 2 - Revolution Engage, Develop, Innovate, Express
Let's hop on a steam train and travel back in time to the Victorian era!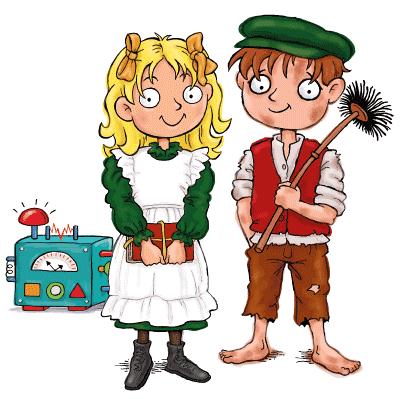 During this half term, we'll use non-fiction books to research Victorian education and people, including famous inventors, reformers and Queen Victoria herself. Then, we'll write non-chronological reports and biographies using a range of source materials. We'll write on slates, learn the three 'Rs' and take part in cooking, sewing and woodwork lessons, just like a child in a Victorian school.
We'll make popular Victorian dishes and play with Victorian toys. 'Drill' activities will have us following instructions to march, stretch and jump in formation. We'll learn about crime and punishment and find out what life was like in a Victorian slum. How things have changed!
We'll discover what happened during the Industrial Revolution and learn about significant inventions. Copying the style of famous Victorian paintings, we'll experiment with block printing techniques.
At the end of our learning journey, we'll stage an exhibition to showcase the work we have done during the project.
Main Focus: History, English
Also Covered: Art & design, Computing, D&T, Geography, Music, PE, PSHE, Science
Science: Electricity
Pupils should be taught to:
associate the brightness of a lamp or the volume of a buzzer with the number and voltage of cells used in the circuit
compare and give reasons for variations in how components function, including the brightness of bulbs, the loudness of buzzers and the on/off position of switches
use recognised symbols when representing a simple circuit in a diagram
Building on their work in year 4, we will construct simple series circuits, to help answer questions about what happens when we try different components, for example, switches, bulbs, buzzers and motors. We will learn how to represent a simple circuit in a diagram using recognised symbols.
We will learn to take the necessary precautions for working safely with electricity, and work scientifically by: systematically identifying the effect of changing one component at a time in a circuit.
AUTUMN TERM 1 : Stargazers: Engage, Develop, Innovate, Express
Journey through space, the final frontier... Navigate beyond the Sun, the magnificent, blazing star at the centre of our solar system!

Investigate the eight planets - Mercury, Venus, Earth, Mars, Jupiter, Saturn, Uranus and Neptune. Take a look at the Moon, a celestial body that orbits Earth.

Exploring space is probably the greatest adventure that humankind has ever undertaken. Are we alone or is there other life forms out there?

Main focus: Science; English.

Also covered: Art & Design; Computing; D&T; Geography; History; Mathematics; Music; PE.
ENGAGE: Welcome to the planets!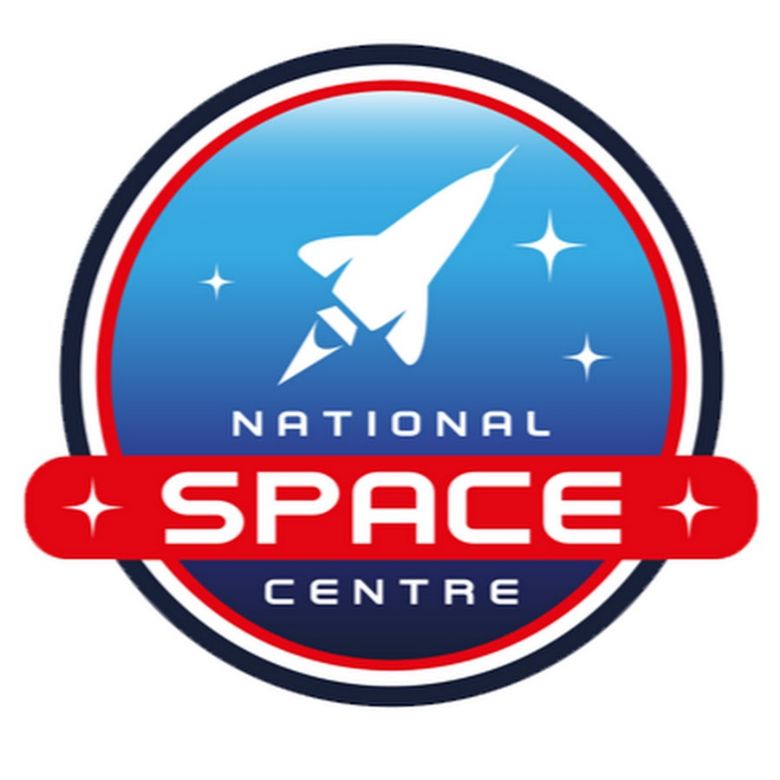 The National Space Centre has a wide variety of interactive hands on galleries for your groups to explore during your visit. These galleries contain everything you need to know about Space including: How Stars are formed, What is gravity like on other planets? and what is it like to be an Astronaut?
As part of our visit we will have a Planetarium Show . In the 360 degree Planetarium we will experience one of the amazing shows all about Space.
Our Reading Lighthouse Book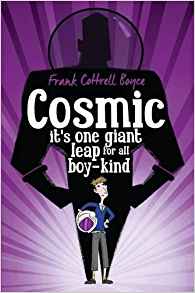 We believe that reading should be an enjoyable activity, and that one of the greatest gifts we can give a child is the ability to read. In addition to our specific guided reading, we have 15 minutes of selected 'Reading Lighthouse' where classic novels, important to the children's appreciation of the amazing world of words and books, are read and shared.
This term we are reading Cosmic by Frank Cottrell Boyce
It's one giant leap for all boy-kind in Frank Cottrell Boyce's out-of-this-world story: Cosmic.
Liam is too big for his boots. And his football strip. And his school blazer. But being super-sized height-wise has its advantages: he's the only eleven-year-old to ever ride the G-force-defying Cosmic rollercoaster - or to be offered the chance to drive a Porsche. Long-legged Liam makes a giant leap for boy-kind by competing with a group of adults for the chance to go into space. Is Liam the best boy for the job? Sometimes being big isn't all about being a grown-up.
Develop
Science- Earth and Space
Pupils should be taught to:
describe the movement of the Earth and other planets relative to the sun in the solar system
describe the movement of the moon relative to the Earth
describe the sun, Earth and moon as approximately spherical bodies
use the idea of the Earth's rotation to explain day and night and the apparent movement of the sun across the sky
Discovery Education- Earth and Space
Innovate
Space Engineers,
Your mission, if you choose to accept it, is to design a rocket for the UK Space Agency. Your rocket will be tested for robustness, aesthetics and height or distance travelled alongside other models, so your test missions are crucial. Make sure you record your data accurately so that you can use it as evidence in your presentation to the UK Space Agency.
Computing- Controlling Devices (using Flowol)
This unit introduces children to flowcharts and how they are used to program and control devices. Lessons are designed to be used withFlowol software (version 4.0), which includes simulations of real life automatic computer systems. Children are taught to build sequences of instructions, control multiple outputs and structure algorithms with decisions and inputs.
By the end of this unit children should be able to:
• Follow written instructions to draw a simple flowchart.
• Insert symbols into a flowchart.
• Add inputs into a flowchart.
• Identify conventional symbols, understanding the process of each stage.
• Create a program to control a simple sequence.
• Modify symbols in a flowchart for effect.
• Create flowcharts for multiple inputs and outputs.
• Use decisions and subroutines.
• Program inputs and outputs.
Some children will be able to:
• Solve a given problem independently with a flowchart solution, organized into multiple subroutines.
• Create a program to control a sequence with variables.
Express
Music- Solar System
This unit embarks on a musical journey through the solar system, exploring how our universe inspired composers including Debussy, Holst and George Crumb. The children learn a song, and compose pieces linked to space.

Spelling: Autumn Term
| | |
| --- | --- |
| Spelling Rule | Word |
| ee sound | gloomy |
| ee sound | snobby |
| oy sound | enjoys |
| oy sound | joint |
| adding ed suffix | tripped |
| adding ed suffix | looted |
| adding er and est suffix | stiffer |
| adding er and est suffix | ripest |
| adding ing | plotting |
| adding ing | shaking |
| j' ending | plunge |
| j' ending | bridge |
| ll' ending | stubble |
| ll' ending | trickle |
| Contractions | would have would've |
| Contractions | I will I'll |
| Suffixes after a 'y' | delaying |
| Suffixes after a 'y' | chattier |
| Suffixes ment, ness, ful, less | investment |
| Suffixes ment, ness, ful, less | hopeless |
| Suffix -ly | playfully |
| Suffix -ly | grumpily |
| sion and tion | television |
| sion and tion | complication |
| Prefixes | supermarket |
| Prefixes | transparent |
| sure and ture | structure |
| sure and ture | pleasure |
| ous and ious | various |
| ous and ious | dangerous |
| Vowel suffixes after words of 2+ syllables | beginning |
| Vowel suffixes after words of 2+ syllables | gardener |
| cian and ssion | admission |
| cian and ssion | magician |
| tial and cial | facial |
| tial and cial | martial |
| able and ible | visibly |
| able and ible | profitable |
| cious and tious | precious |
| cious and tious | ambitious |
| ant, ent, ancy and ency | tolerant |
| ant, ent, ancy and ency | confidence |
| Vowel suffixes after words ending in -fer | referring |
| Vowel suffixes after words ending in -fer | suffered |
| ei and ie | ceiling |
| ei and ie | chief |
| hyphens | co-own |
| hyphens | retry |
| silent letters | gnome |
| silent letters | thistle |