Spring 2018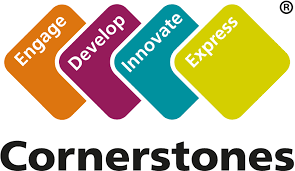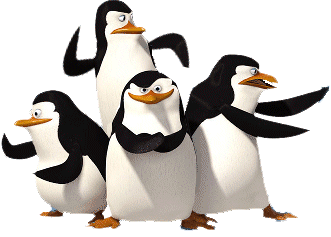 Frozen Kingdom
Welcome to the planet's coldest lands, which are incredibly beautiful, yet often deadly.
This half term, we'll start by making and observing icebergs. We'll then find out more about them using non-fiction books.
We'll learn technical vocabulary so we can write reports in the role of engineers. Using globes and maps, we'll identify the polar regions, comparing the Arctic and Antarctic. We'll also think about how we can protect the polar environment.
Then, we'll investigate the tragic story of the RMS Titanic, and find out about the people on board. We'll download images of polar features and save our information in digital folders.
When we're more familiar with the polar regions, we'll write exciting stories and diary entries from the perspective of brave explorers.
Help your child prepare for their project
Why not watch a documentary from the BBC Frozen Planet series together?
You could also freeze pieces of fruit with fruit juice in lolly moulds, to create frozen treats with a hidden surprise. Alternatively, work together to create a snowy collage
English
Shackleton's Journey by William Grill
Shackleton's Journey is a unique visual re-telling Ernest Shackleton's landmark expedition crossing the Antarctic from one pole to the other. William Grill's impeccably researched and informative illustrations celebrated the 100th anniversary since the historic exploration by Shackelton and his crew on Endurance .
Children will love exploring Grill's exploded diagrams and the fascinating details of this landmark voyage.
His Dark Materials: Northern Lights
"Without this child, we shall all die."
Lyra Belacqua and her animal daemon live half-wild and carefree among scholars of Jordan College, Oxford. The destiny that awaits her will take her to the frozen lands of the Arctic, where witch-clans reign and ice-bears fight. Her extraordinary journey will have immeasurable consequences far beyond her own world.
The first volume in Philip Pullman's incredible His Dark Materials trilogy. First published in 1995, and acclaimed as a modern masterpiece, it won the UK's top awards for children's literature.

English
Chronological reports, stories, diaries, letters
Geography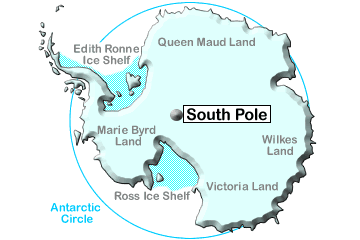 Features of the polar regions, maps and atlases
Art & design
Photography, modelling
Computing
Collecting, evaluating and presenting information
D&T
Building an igloo.
History
Emigration and exploration in the early 1900s
Music
Soundscapes
PE
Invasion Games, Outdoor adventure, orienteering
We have Youth Dreams Project coaches visiting school every Thursday. Year 5 will have coaching in Tag Rugby
PSHE
Care of the environment
Science - Living things and their habitats
In this 'Living Things and Their Habitats' unit we will learn about the classification of living things, including micro-organisms. Children will build on their work in Year 4 by sorting animals into groups based on their similarities and differences. They will extend their learning to find out about the standard system of classification first developed by Carl Linnaeus, choosing an animal and researching its classification.
Children will have the opportunity to design their own 'curious creature' and classify it based on its characteristics.
They will learn about micro-organisms, and conduct an investigation into the growth of mould on bread.
Finally, we will put their learning into practice by creating a field guide to the living things in our local area, showing how and why each one is classified.
Children should be able to:
Sort and group animals based on their features, using examples as a guide
Describe Carl Linnaeus and his development of his classification system
Place animals into given groups based on certain characteristics
Design a creature with a specific set of characteristics
Name types of microorganisms
Design a microorganism using given characteristics
Complete descriptions on the characteristics of groups of organisms


Spelling Words - Spring Term
| | |
| --- | --- |
| Spelling Rule | Word |
| ee | grotty |
| ee | cheery |
| oy | coins |
| oy | annoy |
| ed suffix | trimmed |
| ed suffix | sloped |
| er and est suffix | madder |
| er and est suffix | smoother |
| ing | closing |
| ing | gripping |
| j' ending | charge |
| j' ending | grudge |
| ll' ending | freckle |
| ll' ending | snuggle |
| Contractions (read expanded form) | will not |
| Contractions (read expanded form) | you had |
| Suffixes after a 'y' | grumpier |
| Suffixes after a 'y' | trying |
| Suffixes ment, ness, ful, less | truthful |
| Suffixes ment, ness, ful, less | happiness |
| Suffix -ly | angrily |
| Suffix -ly | loyally |
| sion and tion | provision |
| sion and tion | subtraction |
| Prefixes | submarine |
| Prefixes | universal |
| sure and ture | signature |
| sure and ture | enclosure |
| ous and ious | furious |
| ous and ious | generous |
| Vowel suffixes after words of 2+ syllables | forgotten |
| Vowel suffixes after words of 2+ syllables | happening |
| cian and ssion | clinician |
| cian and ssion | impression |
| tial and cial | partial |
| tial and cial | crucial |
| able and ible | miserably |
| able and ible | edible |
| cious and tious | infectious |
| cious and tious | vicious |
| ant, ent, ancy and ency | frequent |
| ant, ent, ancy and ency | expectancy |
| Vowel suffixes after words ending in -fer | reference |
| Vowel suffixes after words ending in -fer | deferring |
| ei and ie | believe |
| ei and ie | receive |
| hyphens | re-enter |
| hyphens | redo |
| silent letters | solemn |
| silent letters | knight |